Dancing With The Survivors 2019 Lineup!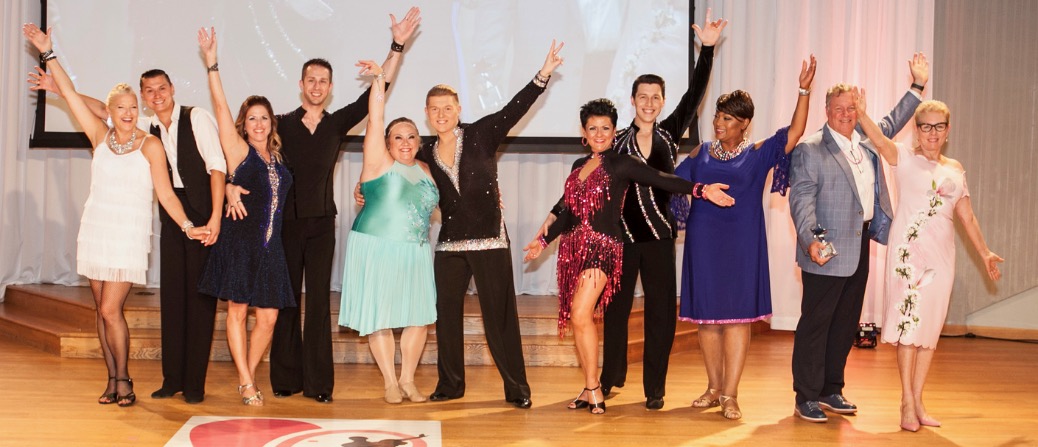 Our signature fundraising event since 2013, Dancing With The Survivors has provided substantial impact to the lives of breast cancer patients and survivors. What started as a local Michigan-based event, now delivers nationwide interest and impact for the breast cancer patients we assist.
The funding generated from this event has allowed us to help thousands of patients with 90 days non-medical cost-of-living expenses to breast cancer patients in active treatment for breast cancer, so they can focus on healing, raising their families, and returning to the workplace. Our volunteer dancers are breast cancer survivors or have been impacted by the disease.
Dancers are paired with professional ballroom dance instructors from The Fred Astaire Dance Studios in Bloomfield Hills and West Bloomfield - Michigan , to learn a dance they will perform live at our October 4th event. This dance showcase event gives us an opportunity to celebrate those who thrive after cancer, remember those who are no longer with us, and bask in the sheer joy and physiological benefits of ballroom dance.
The nearly 1,600 guests who have attended an event, all experience an overwhelming sense of triumph as we watch our once shy novice dancers come out of their shell to perform in front of a room full of strangers. Most importantly, our triumphant dancers are motivated by raising money to help others.
We look back fondly at the nearly 150 dancers who have participated in DWTS over the years. We are grateful to those who have taken on this exceptional personal challenge to overcome many obstacles, learn the dance, prepare and dress for the performance and perform in front of 300 people at our Michigan event.
These are this year's five featured Michigan dancers, each with their own breast cancer impact story to tell:
We hope you will join us and follow along on what proves to be an epic journey to the dance floor for these dancers. This event is at the heart of everything we do at The Pink Fund - providing ONE LESS WORRY to breast cancer patients in active treatment. We look forward to this journey and the opportunity to tell the stories of our courageous dancers and support their fundraising.
If you are interested in sponsoring the event, we have several opportunities still available click
here
to learn more.