The Pink Fund Launches New Website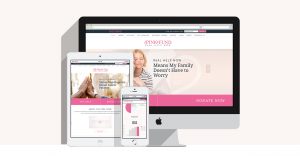 The Pink Fund, a charitable organization that provides short term financial aid for breast cancer patients in active treatment, is pleased to announce the launch of a brand new website. Our new site offers a wide range of features, including this blog, which will regularly be updated with news and information about our events and more. We invite you to explore our new site to learn more about us, our mission, how to apply, how to get involved and more.
You can also link to our social media pages directly from our new website. Be sure to check back for our latest blog posts here!